There are a number of reasons as to why heritage/history events are important overall. The United kingdom has a rich history and cultural heritage spanning many years and we feel it is important to preserve these through events as well as living history and exhibitions.
What Makes History Important
Overall there are many different things that you could consider that contribute to making history important overall. One of the main factors is education. Education is very important and there are many lessons that we can learn from the past that can influence overall how we live and act today. Over a long period of history there have been both important technological developments that have benefited people but also human rights abuses and atrocities that should never happen again.
History can be used as a reference for past events and significant changes overall in different civilisations. Ultimately history is something that can be kept track of but never changed. Without remembering historical change technological and social change would struggle in the present day.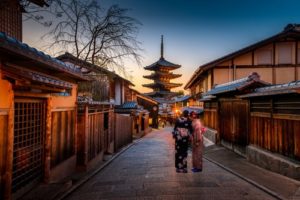 What Are Cultural Events?
Cultural events are events that celebrate traditional customs or the societal norms of a community. An example of a significant cultural event could be a gathering of crafts people in a town or village. Crafts people traditionally use a variety of different materials in order to make important items such as baskets , tools and other miscellaneous items which may see everyday use. Since handcrafted tools are a rare occurrence these events are few and far between.
Cultural events are important because they recognise the way certain people live and how some cultures operate. This can help to education people overall on different religions as well as different social norms. Without these events we would be unable to learn more about different cultures.
How Is History And Culture Showcased At Banbury Canal Day?
There are many different ways in which history and culture is showcased at Banbury canal day overall. Many canal boat owners from across the UK visit on this day to show off their boats and the way they live promoting different cultural roots. In addition to this ,there are also Morris dancers that attend canal day which showcase English culture ,tradition and history overall.
Another way in which both history and culture is showcased overall through Banbury canal day is through interactive tours. Increasingly the local council is investing in headsets that people can listen which provide information about local attractions as well as the local area in general and its overall history.
What Can Banbury Canal Day Do To Attract More Visitors Overall?
There are a variety of different ways in which Banbury canal day can attract more visitors overall. One of the best ways in which this can be done is through an increased and improved online presence. This can be done through the help of a marketing or digital marketing company. These organisations typically specialise in these areas and can work to help improve overall growth for Banbury canal day.